As CD/DVD falls into disuse and HDD size is getting bigger, we begin backup CDR/DVD-R into ISO files. Also, as a software engineer, occasionally we need to provide software installers to customers. Other than Zip file, a more professional way is to build an ISO file and pass it to the customers (so that they can mount it in their OS later). This article shows two of my favorite ISO makers in Win10 - Jihosoft ISO Maker and BurnAware.
The reason we selected them is because other apps requiring you to purchase it if you wish to continue using it. In our opinion, ISO converters are considered old technology and spending big amount on an old technology simply makes no sense. (Of course, if the app is excellent, it is always good to support the developer)
Jihosoft ISO Maker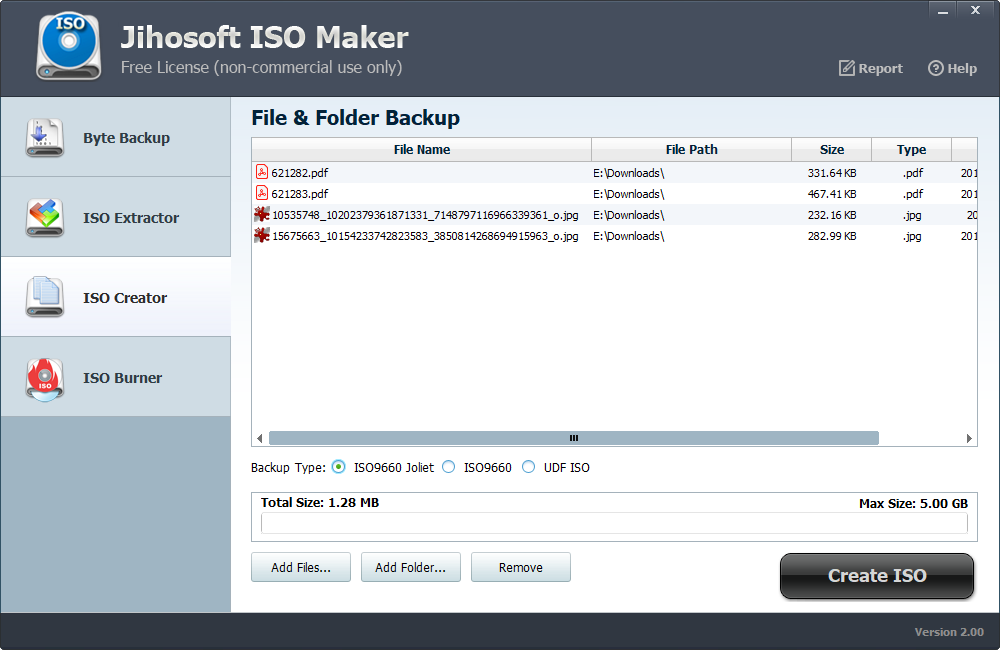 Despite having simple interface, Jihosoft ISO Maker Free allows you to perform:
Disk extraction into .img raw file.
Extract ISO content.
Make ISO from scratch.
ISO Burner.
From my experience, ISO created by some apps may have long file name issue with Linux but this is not the case when using Jihosoft. Make sure you select "ISO9660 Joliet" before creating.
Installing the app is easy: Just go to their official website and download the installer:
https://www.jihosoft.com/backup/iso-maker-free.html
BurnAware (Recommended for CD/DVD-to-ISO)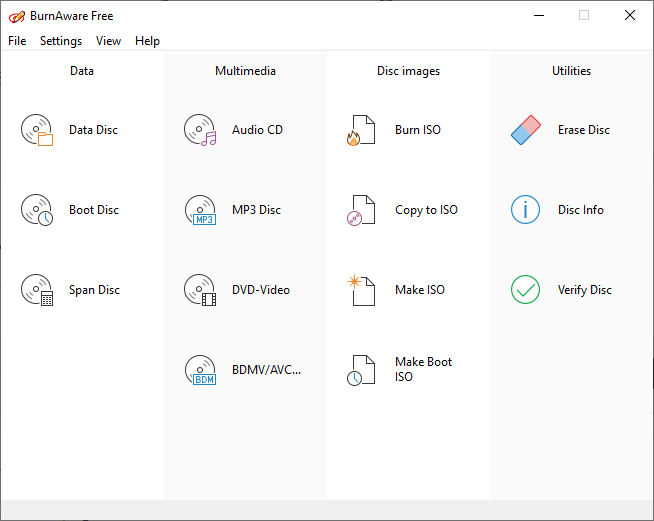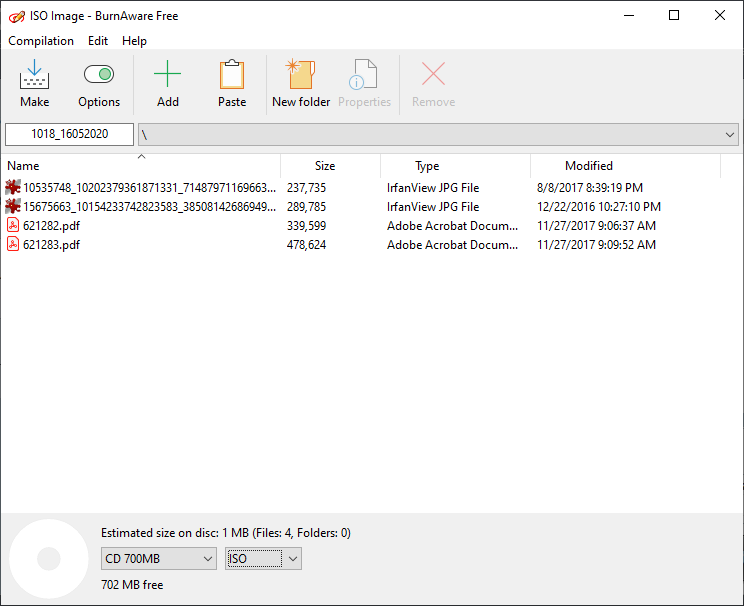 BurnAware is another great tool for media image manipulation. As a starter, it has better UI and allow one to customize ISO labeling. It can even make a bootable ISO file. Instead of .img raw file, BurnAware copies disc content into ISO format, which is more compatible with other devices. You may download Free edition from official website: 
Conclusion
Both are very good free apps to create and extract CD/DVD contents. Personally, I have Jihosoft ISO Maker installed in my work laptop, and BurnAware in my home desktop.