As hard disk capacity is getting bigger, some music collectors start keeping their favorite songs in uncompressed format (e.g. DSD/WAV) instead of compressed MP3 format. Recently, we downloaded some musics in WAV extension and noticed that "white noise" was returned when playing in foobar2000 and car player. Let's find out steps to solve this issue.
Solution 1 - Use K-Lite Codec Pack Mega
The noise issue will probably be solved using K-Lite Codec Pack Mega, which is my all-time favorite in playing video and audio files from PC, mainly due to the fact that it is lightweight and able to decode most media files (provided you download and install their Mega pack). Installation is pretty straightforward and if you haven't do so yet, make sure you select:
Amount of components to install: Everything
Select components: Profile 9: Lots of stuff
(Tested on version 15.4.8)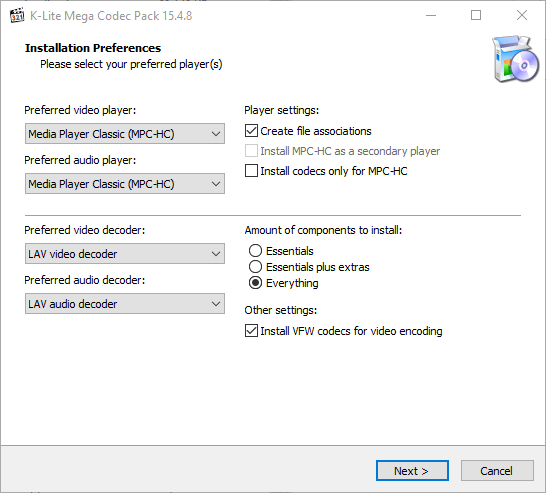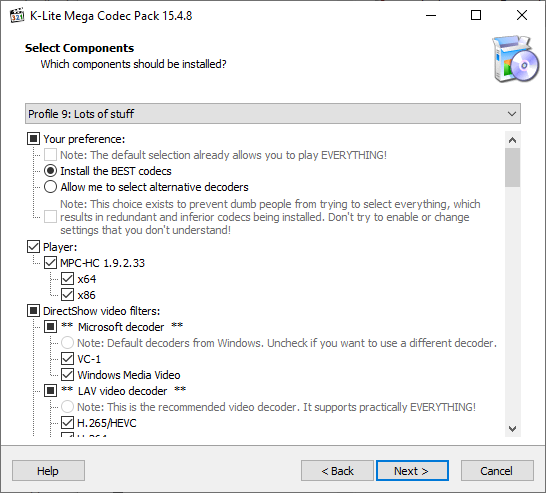 When you try to playback the WAV file in Media Player Classic (the player bundled with K-Lite package), chances are it can be played back successfully. You may open Files -> Properties. From the "Details" tab, you will notice the actual audio format, which in our case is DTS (Digital Theater System).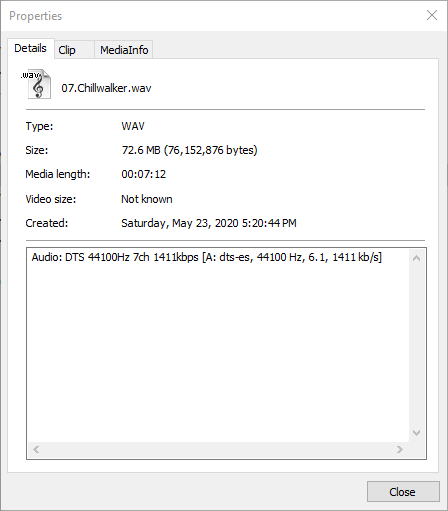 Solution 2 - Install missing component for foobar2000
In Solution 1 above, we noticed that our WAV file was using DTS audio format. We can then get the DTS plugin for foobar2000 online. The plugin is in e.g. foo_input_dts.fb2k-component format and to install it:
In foobar2000, go to Files -> Preferences.
Under "Component" page, click on "Install" button.

Allocate the plugin file you just downloaded.
Click OK. You will be prompted to restart foobar2000. Do so.
After restarting foobar2000, try to open the WAV file in question. Verify that it can be played back successfully.
Summary
If your WAV file can't be played back or return noise instead, try to use Media Player Classic bundled with K-Lite. Alternatively, install the missing plugin for foobar2000. For car player, you have to convert the WAV file into an audio format recognized by your car player (such as MP3 or FLAC). The conversion can be done in foobar2000.