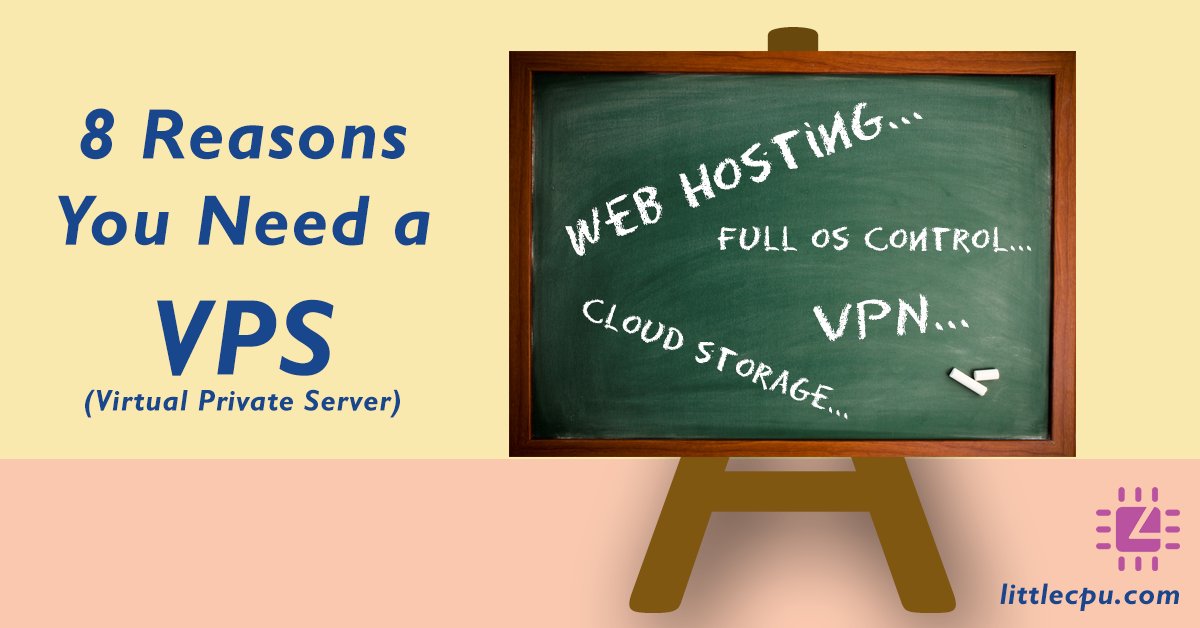 1. You have full access to whole OS. 
VPS is like your desktop computer with an exception that it is located remotely. You can either SSH into the remote machine (e.g. using PuTTy app in Windows) if you are subscribing to Linux VPS, or RDP (Remote Desktop Protocol) into Windows VPS. You can then use the machine like a boss.
2. Set up your own VPN.
Virtual Private Network (VPN) is getting more important nowadays due to the fact that some countries are blocking sensitive websites. They block citizen's web access by determining their IP addresses. If the IP address belongs to the country, then you have little luck in accessing those websites. In order to bypass the firewall, one is always suggested to "hide" his/her identity by using VPN from another country. There are many VPN providers out there but if you have VPS, you can setup your own VPN using a Linux machine.
3. Acts as private storage.
Occasionally, we were having difficulty in finding a way to share big files to others. Of course, we can upload it to online storage such as OneDrive or Google Drive but it may involve some copyright issues. VPS providers usually will give you adequate amount of HDD/SSD space to get started. For our case, we have 15GB which is sufficient to setup a web server and upload some files. We usually use VPS as temporary storage in case someone is asking for big files such as installers or videos. 
4. Better security and flexibility compared shared web hosting.
Our website was hosted in a shared web hosting environment and trust us, it was a nightmare. As a starter, our websites were hacked despite we tightened our security. It was told that if another user from the same machine was careless, he/she may have web scripts exposed to hackers, causing code injection to the scripts and finally affecting other users (including us) using the same shared environment. 
Also, shared web hosting usually only provides you a cPanel allowing your to access directories dedicated to you. If you wish to change PHP/Apache settings, you have little luck to do so.
5. You have your own public IP. 
Instead of sharing the same IP as in shared web hosting, you have your own public static IP. An ideal case for having your own web server.
6. VPS can grow with you.
Not enough space for your VPS? Just add more SSD or RAM (at additional cost, of course). Not happy with current Linux distro? Just change to other Linux distro (e.g. Ubuntu, CentOS, Debian, Fedora, etc). Some VPS providers even give you options to select VPS from multiple countries. 
7. Better support compared shared web hosting.
VPS companies usually provide better support compared to web hosting companies with most issues will be attended within minutes. We still remember that when we were using shared web hosting, we submitted a ticket regarding our site being hacked. Guess what? Instead of helping us troubleshooting, the technical support actually sent us a blog link on "How to prevent a website being hack". This is the most epic response from a technical support thus far.
8. Affordable
A Linux VPS usually costs about US$7/month and from time to time, some VPS companies do provide offer to new customer. LowEndBox is a great place to start searching for those promotions. As a matter of fact, LowEndBox is the first place we knew about VPS. Below are VPSes we are using if you wish to cut the chase.
- Lunanode: Our web server and VPN are hosted here.
- Servarica: We have a Windows VPS here.
We have been using both VPS for years and are positive with their performance, up time, and support.
If you like this article, kindly like our Facebook page. Thanks.